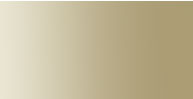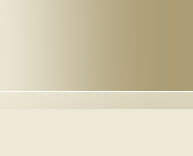 corrective jaw surgery (orthognathic surgery)
No surgical procedure is more rewarding for both patient and surgeon than corrective jaw surgery or orthognathic surgery.
Sometimes it takes more than braces
In some people, the upper or lower jaw may grow too much or too little, too wide or too narrow. The difference in the size of the jaws can create alignment problems in your bite, joint pain, and facial asymmetry. Whatever the cause, you don't have to live with the difficulties that may result from this disparity.

> An improper bite can usually be corrected by orthodontic treatment. However, corrective jaw surgery is recommended when the improper bite is a result of incorrect jaw position.

Orthognathic surgery will realign your jaw, improve your chewing and speaking functions, and restore your facial symmetry. Corrective jaw surgery can be performed before or after orthodontic treatment. One or both jaws may undergo surgery to correct the facial imbalance and restore function.
Diagnosis and treatment
A thorough clinical examination, along with diagnostic radiographs and models of your teeth, will allow Dr. Huynh to determine the best surgical approach to give you the desired results. Our facility is equipped with digital imaging technology to further enhance treatment planning.

Dr. Huynh feels that an open line of communication between all those involved in your treatment is a must to ensure success. That is why from day one, Dr. Huynh will closely coordinate your treatment with you, your family, and your orthodontist.

> Orthognathic surgery is performed in a hospital setting under general anesthesia. You will usually require at least a 24 hour stay in the hospital before you can be discharged.

While in the hospital, Dr. Huynh will make rounds to see you in the morning and once in the evening. He will provide specific orders to the nursing staff to make sure your care is met and that your stay is pleasant. You will be comforted to know that Dr. Huynh will be available to handle any emergencies that may arise after you leave the hospital.
To learn more about this surgical procedure, please contact our office to arrange for an orthognathic evaluation with Dr. Huynh.