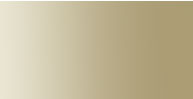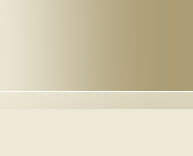 frequently asked questions
Q: I am nervous about dental work. What can you do for me?
At Mission Oral & Maxillofacial Surgery, we are committed to reducing your anxiety and making you at ease about your treatment. We'll make sure you know what to expect and Dr. Huynh will discuss the sedation options that are right for you. Dr. Huynh offers several forms of anesthesia, including local anesthesia, nitrous-oxide, IV sedation, and general anesthesia. At your initial consultation, Dr. Huynh will perform a thorough evaluation and can recommend the most appropriate form of anesthesia for you. He will ensure that you have the best experience possible.
Q: What is the typical recovery time after having a wisdom tooth extracted?
Although no two patients are the same, we expect a full recovery 3-5 days after a routine wisdom teeth or third molar extraction. For third molars that are more impacted, the recovery period is typically 5-7 days.
Q: I am quite busy. How long will I be out after surgery?
Depending on the type of surgery, single tooth extractions and placement of dental implants require at least 24-48 hours before you will feel ready to resume your daily routine. Other more involved procedures will require additional healing time.
Q: Why must I have an escort with me when I undergo IV sedation or general anesthesia?
Although you will be able to walk out of the office on your own after the surgical procedure, your reflexes and decision-making ability may still be hindered due to the anesthesia. Your escort will assist in your safe return home and aid in your care following the oral surgery.
Q: What if I have an after-hours emergency?
You will find it comforting to know that Dr. Huynh is readily available for his patients after hours. Dr. Huynh feels that no concern is too small. Please contact our office and Dr. Huynh will promptly return your call.
Q: If I'm not in pain, why do I need to return for a follow-up appointment?
We don't expect our patients to have complications after an oral surgery procedure; however, a follow-up visit will ensure that healing is proceeding in the right direction. If for nothing else, we enjoy having you in our office.
Q: Why is your practice considered state-of-the art?
Unlike what you are accustomed to in many doctor's office, Mission Oral & Maxillofacial Surgery strives to be a digital-paperless-practice. It is our philosophy that if we can streamline our administrative tasks, we will have more time to attend to you. We have put in placed several amenities to facilitate your visit to our practice. You can securely register online at our Web site or have our office faxed or mail a registration packet to you. If you decide to register in person, a tablet PC will be available, along with a helpful staff to assist you. If indicated, your x-ray will be taken with our state-of-the-art x-ray machine at our facility which allows us to instantaneously view the image, as well as, reduce the amount of radiation exposure to you. Our instruments are placed through a dental disinfector prior to sterilization. This higher level of sterilization standard ensures your safety.
Q: What is a dental implant?
A: Dental implants are the most exciting tooth replacement option offered in dentistry. It is ideal for single tooth replacement and support for loose fitting dentures. A dental implant is a titanium fixture that is surgically placed into your jaw bone to replace the root portion of a prosthetic tooth. During the usual 4-6 month healing phase, your bone will "osteointegrate" or fuse to the titanium fixture. Once the dental implant has integrated, your dentist will fabricate a crown which will be fastened to your implant. Please contact our office to arrange a free dental implant consultation with Dr. Huynh.
Q: What is platelet-rich-plasma technology?
Platelet-rich-plasma (PRP) is the latest technology employed in bone grafting techniques and dental implants. For those who do not to have the quantity or quality of bone to facilitate a denture or dental implants, PRP offers hope. The procedure can be performed safely in an office setting. It involves collection of a small amount of your own blood. The blood sample is then prepared chairside to concentrate the "bone-building" cells called platelets. This concentrate is use to enhance bone formation at the graft site. Since it is your own blood, there are no risks of disease transmission to you. Please call our office for a consultation and Dr. Huynh will be happy to go into more details on this new and exciting treatment option.
Q: What is a sinus lift?
A sinus lift involves elevating the sinus membrane from within the mouth and placing the bone graft onto the sinus floor, allowing dental implants to be placed in the back part of the upper jaw.
Q: How do I know if I am at risk of developing a dry socket?
Several known risk factors include difficult impactions, prolonged extractions, tobacco use immediately before and/or after extractions, menstruating patients, females, older patients, and patients on birth control therapy.
Q: What does a dry socket feel like?
A dry socket is characterized by a sudden onset of a dull achy pain that usually occurs 3-4 days after a dental extraction, which cannot be relieved by pain medication. After a dental extraction, such as the removal of a wisdom tooth, a blood clot forms at the extraction site. This clot protects the surgical sites and facilitates healing. However, in some patients, the clot is lost prematurely and exposes the socket. This unprotected socket begins to experience pain and collects food, which often results in a foul odor and/or bad taste. Follow the post-operative instructions to minimize possible complications.
Q: What is the difference between an Oral Surgeon and an Oral & Maxillofacial Surgeon?
Nothing. The field and scope of oral surgery is changing everyday. In dealing with the diseases of the oral cavity and its extensions outwards into the maxillofacial region, oral surgeons felt it was necessary to have a command of the adjacent extraoral structures to better serve our patients. As a result, the addition of maxillofacial in our title reflects the extended scope of our practice.